Office Hours
9:00am - 5:00pm
9:00am - 5:00pm
10:00am - 6:00pm
10:00am - 4:00pm
By Appointment Only
By Appointment Only
Thumb-Sucking – Garland, TX
Breaking the Habit Once and For All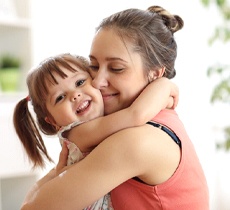 Thumb-sucking is a common practice among infants and toddlers. By the time they reach 2-4 years of age, many grow out of the habit, turning to stuffed animals or a particular blanket for comfort. However, for those who continue the practice, it can become problematic, especially as it pertains to their teeth and smile. At Shiny Smiles Pediatric Dentistry, Dr. Lily has the tips and techniques parents can use to help their little one break the thumb-sucking habit once and for all. As a pediatric dentist in Garland, she's well versed in non-nutritive habits and will work with both children and adults to ensure an easy transition as well as a healthier smile for the future. If your child is continuing to suck their thumb or finger and you don't know what to do, contact us today.
What to Know About Thumb-Sucking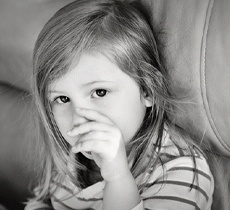 You may not know this, but many children begin sucking their thumbs while still in the womb. It's actually quite rare for a little one not to adopt this habit early on, as it provides substantial comfort while sleeping. However, while most kids trade their thumb or finger for a soft teddy bear or cozy blanket by the ages of 2-4, some continue to practice thumb-sucking until they are of school age. At this point, this non-nutritive habit can become harmful to their teeth and overall smile, especially their bite, as permanent teeth try to erupt. This is why it's important to curb the habit early on to avoid problems with tooth and bite development.
How to Get Your Child to Stop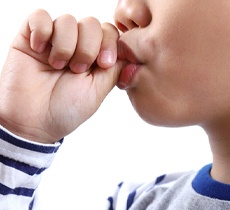 It's not easy trying to get your little one to stop sucking their thumb or finger, but it's necessary if you want to minimize the risk for more complex and serious dental care in the future. At Shiny Smiles Pediatric Dentistry, Dr. Lily and our team are here to make this process easier and less stressful for you and your child, which is why we've provided some tips below:
Offer continual support instead of punishing your child each time you see them sucking their thumb. This will only cause more anxiety. When possible, praise their efforts.
Create a reward system. When your child goes a specific amount of time without sucking their thumb, award them with a sticker. If you set the timeframe for a longer span of time, let them pick out a toy or take them somewhere fun.
Determine if there may be something that is triggering your child's need to suck their thumb.
Place items over their thumb that will help deter the practice (i.e., band-aid or sock). It is possible to make this fun for your little one by turning it into a game.
Depending on the age of your child, you can always discuss how continued thumb-sucking can lead to problems with their smile as they get older. You'll just want to make sure you're not using scary words.