Office Hours
9:00am - 5:00pm
9:00am - 5:00pm
10:00am - 6:00pm
10:00am - 4:00pm
By Appointment Only
By Appointment Only
Dental Checkups & Cleanings – Garland, TX
Preventing Oral Health Problems Before They Arise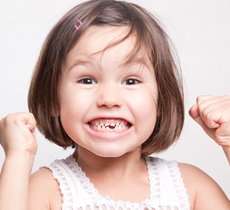 From the moment your child's first tooth erupted, you knew the game had changed with regard to their oral health. Whether or not you were cleaning their gums with a washcloth before that pearly white appeared, you're now seeing an actual tooth shining through that cheesy grin. Your child's oral health is of the utmost importance. If you practice good oral hygiene habits at home, you'll need to do the same with your child. Apart from explaining and showing them how to brush and floss their teeth, you'll need to make sure they visit our pediatric dentist, Dr. Lily, at our Shiny Smile Pediatric Dentistry office. With a routine dental checkup and cleaning, you will be putting your child on a path to optimal oral health as they grow. To find out how you can get started, contact our office to schedule an appointment.
What Happens During an Oral Exam?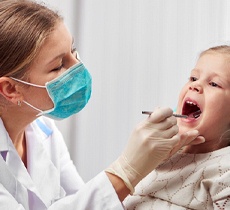 When bringing in your child for an oral exam, you can expect Dr. Lilly and her team to provide a wide array of kid-friendly services. Not only is our office warm and welcoming, but she will ensure your child is treated with compassion and kindness.
She will perform a thorough examination of your child's teeth, gums, and mouth. Not only will she check for tooth decay and gum disease, but as your child grows older, she'll be looking for any signs that he or she may need possible orthodontic treatment. Digital x-rays are used to examine beneath the gum line and detect any problems before they occur.
If your child is anxious or scared about coming to the dentist, we do provide sedation dentistry to help calm their nerves and make them more comfortable. You can speak to Dr. Lily at your child's next appointment about the types of sedation offered.
What Happens During a Dental Cleaning?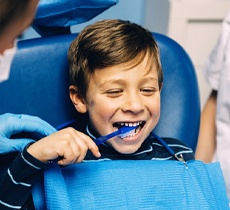 Our qualified hygienists perform dental cleanings in our office. During a typical cleaning, they will work to remove any plaque or tartar buildup around the gum line while being sure to remain gentle. We know it can be uncomfortable, which is why we take the extra steps to ensure your child receives tender care.
Even if your child is following a regular routine at home of brushing and flossing, they're still honing their skills, so it's normal for them to miss some of the plaque buildup that occurs on teeth. This is why regular dental checkups and cleanings are so important. Our specialized tools can remove these and prevent any problems from developing.
At this time, you can feel free to ask the hygienist or Dr. Lily about any additional products your child can use or steps they can take to ensure optimal oral health at home.
How Can I Be Sure My Child's Oral Health is Cared for as They Grow?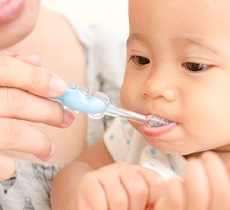 Not only is Dr. Lilly a dedicated pediatric dentist, but she enjoys watching her patients grow from young children to thriving teenagers. Treating children of all ages – from infants to teens – she is well-versed in how to care for young teeth as they grow and change over time. Baby teeth will one day turn into permanent, adult teeth, so ensuring they stay healthy from the beginning is her goal.
From teething assistance to fluoride treatments to oral cancer screenings, the types of treatment your child will need over the years change, and thankfully, Dr. Lily can provide the level of comprehensive care you need for your child.
If you want a pediatric dentist near you who will keep your child's oral health in check, look no further than Shiny Smiles Pediatric Dentistry. Contact us to learn more about how we can help you and your child today.