Office Hours
9:00am - 5:00pm
9:00am - 5:00pm
10:00am - 6:00pm
10:00am - 4:00pm
By Appointment Only
By Appointment Only
Meet Your Pediatric Dental Teamin Garland
Shiny Smiles Pediatric Dentistry wouldn't be the practice that it is without the colorful cast of characters that make up our team. All in all, their main mission is to keep your little one smiling and ensure that your time with us is consistently stress-free. They'll make scheduling a breeze, and they'll always have answers to your treatment and insurance questions.
Michelle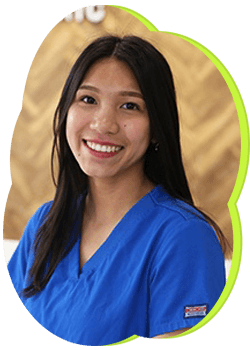 Hey Y'all! My name is Michelle, and I'm a Shiny Smiles Assistant. I help Dr. Lily keep your teeth shiny and clean! In the near future, I will be pursing my DDS at Texas A&M College of Dentistry. In my free time, I enjoy playing sports, exploring new music, and trying new foods. An interesting fact about me is that I studied abroad in Spain last summer. Viva España! Come visit Shiny Smiles for some good company with Dr. Lily and the Team!
Adoriyun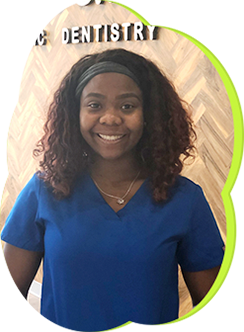 I am Adoriyun (Dory) and I serve as a RDA at Shiny Smiles Pediatric Dentistry. I help Dr. Lily with each patient that comes in. For fun I enjoy shopping, working out and binge-watching series on Netflix. Come visit us so we can make you and your children smile.
Ashley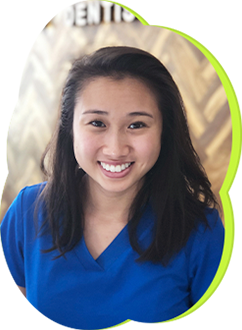 Hello! My name is Ashley and I am an aspiring dentist. I am an assistant and I help Dr. Lily keep your teeth happy and healthy. I enjoy traveling to new places, spending with family and friends, trying out new recipes, and playing sports like soccer and tennis. An interesting fact about me is that I recently moved here from North Carolina. Swing by and let me know what your favorite thing to do in Texas!
Melissa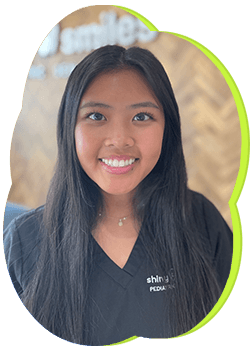 Howdy! I am Melissa, and I am your front desk receptionist. I am excited to greet all your shiny smiles and happy faces. As a true Texan (born and raised in Plano), I am currently attending the University of Texas at Dallas to further my skill set. I love spending time with my family and three dogs. Here's a fun fact about me: I figure skated competitively for five years (my favorite jump is the double flip!), and then later coached little hopeful Olympians.
Ella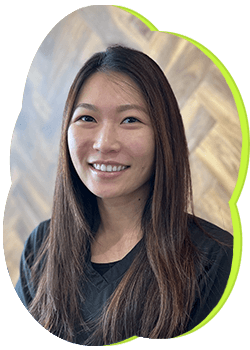 Li – Ho! (That's hello in Taiwanese) I am Ella, your dental assistant. I was born in Taiwan but spent most of my life in Texas. I am an aspiring dentist and currently attends University of Texas – Dallas. I love rock climbing, snowboarding, and traveling. And, most important, I am now a proud plant mom!