Office Hours
9:00am - 5:00pm
9:00am - 5:00pm
10:00am - 6:00pm
10:00am - 4:00pm
9:00am - 1:00pm
By Appointment Only
Special Needs Dentistry - Garland, TX
Your Special Little Smile Needs the Best Care
At Shiny Smiles Pediatric Dentistry, we pride ourselves on being able to serve absolutely every child who comes through our doors, including ones with mental and physical special needs that make receiving dental care a little more challenging. Dr. Lily actually has experience as a special needs educator, so she knows the importance of understanding and having a delicate touch when treating these types of smiles.
With our sedation options, we can make sure that every child is able to get exactly what they need in a calm and relaxing environment. If you have a special child at home, we're ready to make any accommodations necessary for them to visit, so give us a call today so we can learn how to best serve you!
The Importance of Dental Care for Special Needs Children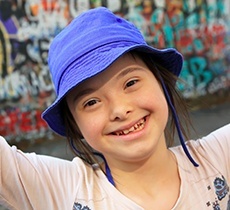 According to the National Maternal and Child Oral Health Resource Center, "dental care is the leading unmet health care need among children with special needs." This is because maintaining a regular homecare routine can be quite difficult, and visiting the dentist can easily seem impossible, both of which result in higher rates of tooth decay and gum disease for children with various developmental issues.
Minor dental problems, if left untreated, can often turn into big ones that can easily impact overall health, which is why establishing a positive relationship with dental care is very important from an early age.
How Sedation Dentistry Can Help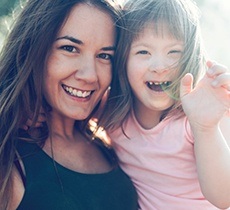 The dental office can be a bit of a scary place for children, and this is particularly true for those with special needs. Fortunately, in addition to our friendly team, we also have a selection of sedation options that can safely and effectively help your little one's nerves melt away. You can learn more about our sedation dentistry options here, and you're always welcome to call us to get any additional information you need.
Dr. Lily has always had a place in her heart for children with special needs, so at Shiny Smiles Pediatric Dentistry, your child will have a special place of their own. To schedule their first appointment, contact us today.