Office Hours
9:00am - 5:00pm
9:00am - 6:00pm
10:00am - 6:00pm
10:00am - 4:00pm
9:00am - 1:00pm
10:00am - 1:00pm
Emergency Kid's Dentistry - Garland, TX
We're Here When Your Little Ones Need Us Most
As any parent will tell you, children can be quite accident-prone no matter their age, and sometimes, it's their teeth that pay the price. Also, even a minor dental problem can easily turn into a major one seemingly overnight. In either situation, getting the appropriate care quickly is essential to relieving your child's discomfort and saving their smile. What should you do when the unexpected happens to your child's teeth? Simple: just give Shiny Smiles Pediatric Dentistry a call.
Dr. Lily has years of experience handling a wide variety of dental emergencies. When you call in with one, we'll work you into our schedule so we can see your child as soon as possible. We're often able to provide same-day care! We'll also do everything we can to help comfort your child so everyone can feel more relaxed despite the situation. We'll do what we can to get them out of pain, and if time allows, we'll even provide necessary restorative treatment. If we can't get everything done in a single sitting, we'll be sure to schedule a quick follow-up!
Contact Us In Case of the Following Dental Emergencies: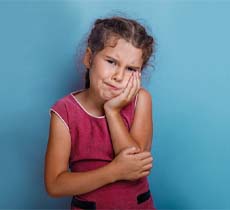 What Should I Do If My Child Knocks Out A Permanent Tooth?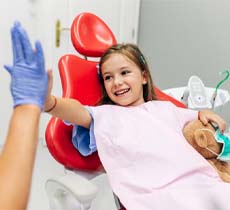 If you still have the tooth, try placing it back into the original socket and asking your son or daughter to hold it there with their tongue. If they are too young for this to be done safely, or if the tooth simply won't stay in place, we strongly recommend placing it in a container of whole milk or Hank's Balanced Salt Solution instead. Don't hesitate to contact Dr. Lily right away for further assistance, as the window for successfully replanting knocked-out teeth is very short. She will provide care as soon as possible!
Simple Tips to Avoid Dental Emergencies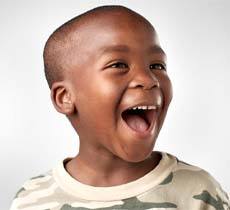 Make sure your child wears a protective mouthguard if they play any kind of sport, contact or otherwise! Nearly 40% of all childhood dental injuries are sports-related!
Ensure that your child doesn't regularly bite/chew extremely hard items like ice, pens, pencils, fingernails, etc.
Bringing your child in for regular dental appointments will enable Dr. Lily to catch and fix a small problem before it can turn into an emergency later!