Office Hours
9:00am - 5:00pm
9:00am - 5:00pm
10:00am - 6:00pm
10:00am - 4:00pm
9:00am - 1:00pm
By Appointment Only
Emergency Kid's Dentistry - Garland, TX
We're Here When Your Little Ones Need Us Most
As any parent will tell you, children can be quite accident-prone no matter their age, and sometimes, it's their teeth that pay the price. Also, even a minor dental problem can easily turn into a major one seemingly overnight. In either situation, getting the appropriate care quickly is essential to relieving your child's discomfort and saving their smile. What should you do when the unexpected happens to your child's teeth? Simple: just give Shiny Smiles Pediatric Dentistry a call.
Dr. Lily has years of experience handling a wide variety of dental emergencies. When you call in with one, we'll work you into our schedule so we can see your child as soon as possible. We're often able to provide same-day care! We'll also do everything we can to help comfort your child so everyone can feel more relaxed despite the situation. We'll do what we can to get them out of pain, and if time allows, we'll even provide necessary restorative treatment. If we can't get everything done in a single sitting, we'll be sure to schedule a quick follow-up!
Contact Us In Case of the Following Dental Emergencies: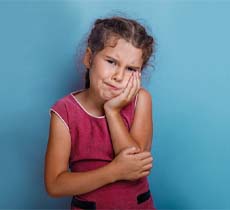 What Should I Do If My Child Knocks Out A Permanent Tooth?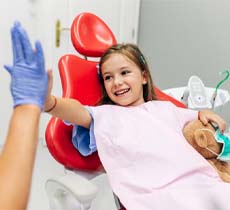 If you still have the tooth, try placing it back into the original socket and asking your son or daughter to hold it there with their tongue. If they are too young for this to be done safely, or if the tooth simply won't stay in place, we strongly recommend placing it in a container of whole milk or Hank's Balanced Salt Solution instead. Don't hesitate to contact Dr. Lily right away for further assistance, as the window for successfully replanting knocked-out teeth is very short. She will provide care as soon as possible!
Keys to Preventing Dental Emergencies for Kids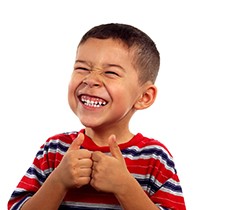 As a parent, you know that accidents and mistakes with your child can happen unexpectedly, even if you take proper precautions. It's part of the learning process! However, you should still try to protect their dental health. In other words, you can spare yourself and your little one pain, trouble, and cost by avoiding some dental emergencies entirely. With just a few simple steps, you can help your child's smile stay strong and prevent unnecessary damage.
Visit Your Pediatric Dentist Regularly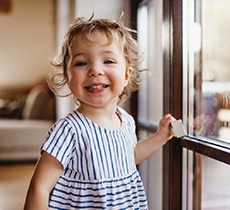 There's a reason why we recommend coming in for a checkup and cleaning appointment every six months. Bringing your child in for regular dental appointments will enable your pediatric dentist in Garland, Dr. Lily, to catch and fix a small problem before it can turn into an emergency later. It also allows us to remove stubborn plaque so that cavities or other issues don't develop in the future.
Maintain Good Oral Hygiene At Home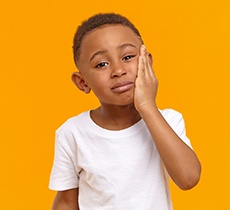 Make caring for their smile an integral part of your child's routine. They should be brushing and flossing every day to remove bacteria and plaque from their teeth. These small habits can make a huge difference in stopping tooth decay, gum disease, and other dental problems before they harm your child's smile.
Stick to a Nutritious Diet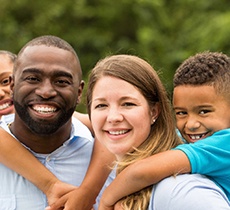 The foods and drinks your child consumes has an effect on their dental health. Try to limit their sugar and starch intake because these can actually promote bacterial growth in their mouth. Instead of juice, have your child drink water, which naturally neutralizes decay-causing acids and washes away bacteria.
Wear a Mouthguard
Make sure your child wears a protective mouthguard if they play any kind of sport, contact or otherwise. Nearly 40% of all childhood dental injuries are sports-related! If they dislike wearing the generic mouthguards you find at a sporting goods store, we can fabricate a custom mouthguard that will fit more comfortably and securely.
Use Tools to Open Packages, Not Your Teeth
Teeth are hard, but they are still vulnerable to chipping and cracking under immense force. Ensure that your child doesn't regularly bite/chew extremely hard items like ice, pens, pencils, fingernails, etc. If they try to open packaging with their teeth, encourage them to find scissors or the appropriate tool to avoid damaging their teeth.