Office Hours
9:00am - 5:00pm
9:00am - 5:00pm
10:00am - 6:00pm
10:00am - 4:00pm
By Appointment Only
By Appointment Only
Pediatric Dentist – Garland, TX
Get to Know Dr. Lily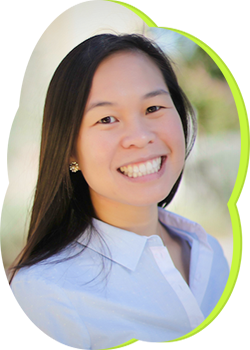 A board - certified pediatric dentist, parent, and avid traveler, Dr. Lily is a person who wears many hats in her life, and she has always had a desire to help children, particularly those with special needs. Through her years of training and real-world experience, she's able to provide a level of child dental care that's becoming harder and harder to find. Read on below to learn about what brought her to Shiny Smiles Pediatric Dentistry.
Why did you decide to become a pediatric dentist?
While Dr. Lily was attending college in New Orleans, she spent time working in a special needs classroom. This experience is what first sparked her interest in working with children as well as her passion for assisting young patients with special needs.
Where did you study dentistry?
Dr. Lily's college career started at Tulane University in New Orleans, where she completed a degree in financing. After finishing her Masters in Biomedical Sciences at University of Medicine and Dentistry of New Jersey , she achieved her doctorate at Western University of Health Sciences in Pomona, CA. She wasn't done yet, though – she also completed her Advanced Education in General Dentistry certification at the Lutheran Medical Center in Brooklyn and her pediatric certification at the University of Nevada in Las Vegas shortly thereafter.
She is currently a member of the following organizations:
American Academy of Pediatric Dentistry
Southwestern Society of Pediatric Dentistry
Texas Academy of Pediatric Dentistry
American Board of Pediatric Dentistry
College of Diplomates of the American Board of Pediatric Dentistry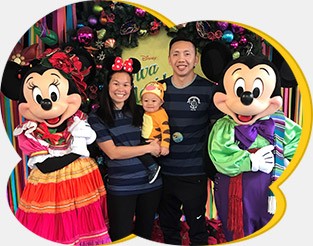 Outside of the office, what do you like to do?
When she isn't at work, Dr. Lily has two precious boys at home who take up most of her time. She and her husband John focus on making family time a priority. Her other hobbies include running, traveling (she's driven cross-country four different times and has also visited Europe, Vietnam, China, and more), snowboarding, and going to Disneyland! She LOVES anything Disney and always enjoys discussing her favorite Disney movies and characters with her patients.