Office Hours
9:00am - 5:00pm
9:00am - 5:00pm
10:00am - 6:00pm
10:00am - 4:00pm
By Appointment Only
By Appointment Only
Children's Dental Crowns—Garland, TX
Make Hurting Teeth Look & Feel Like New
Every child has accidents, and while this might just mean you have to clean up a spilled drink, we see many young patients with cracked and broken teeth as well. Plenty of children also develop toothaches and cavities despite their parents' best efforts. Thankfully, all of these issues can be fixed with the same simple treatment—dental crowns in Garland, TX. Dr. Lily can use them to repair damaged enamel and reverse tooth decay so your little one's smile looks and feels great again.
Why Choose Shiny Smiles Pediatric Dentistry for Children's Dental Crowns?
#1 Compassionate Board-Certified Pediatric Dentist
#2 All-White Zirconia Crowns Available
#3 Friendly Team with Years of Experience
What is a Dental Crown?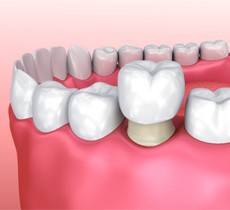 A dental crown is a type of restoration that is placed directly over the top of a distressed tooth, so it is sometimes referred to as a "cap." There, it's able to accomplish several things at once. It can replace enamel that has been lost due to decay, reinforce a weakened tooth to prevent it from breaking, and restore the shape and function of a tooth following trauma.
The Dental Crown Process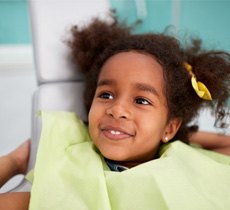 After examining your child's tooth and determining they would benefit from a crown, the first step is to reshape the tooth. This will involve removing a very small portion of enamel, which will create room for the crown while also getting rid of any enamel that can't be saved. Your child's mouth will be numbed with local anesthesia for this part of the procedure, so they shouldn't feel anything while in the chair.
Once their tooth is ready, an impression will be taken, and this will be sent to a dental lab. Over the course of the next week or so, the crown will be designed and fabricated, during which your child will be given a temporary crown.
When their restoration is ready, your child will return to our office so Dr. Lily can swap in their final crown. She'll secure it with dental cement before performing a few last checks to make sure the look, fit, and bite are absolutely perfect.
The Benefits of Getting a Dental Crown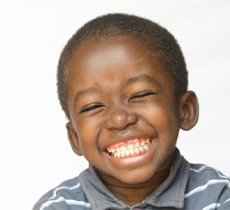 Dental crowns offer a wide range of benefits—they stop a cavity or cracked enamel from getting worse, improve the appearance of the smile, prevent excessive sensitivity, and allow a child to eat and speak comfortably.
When a crown is used to save a baby tooth from extraction, it not only preserves the look of the smile as well as the function of the bite, but it also prevents premature tooth loss, which can lead to the adult teeth coming in crooked and requiring orthodontic correction down the line. Our stainless-steel crowns ensure that restored back teeth are strong and durable, while our white all-zirconia crowns perfectly blend in with natural front teeth to create a seamless, attractive smile.